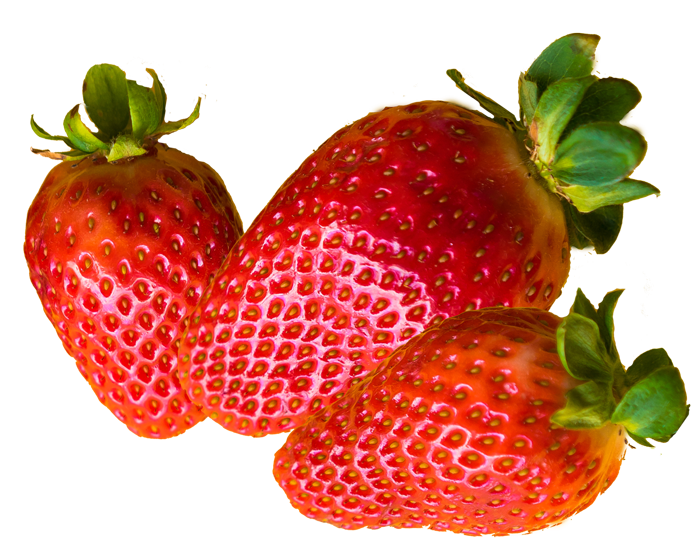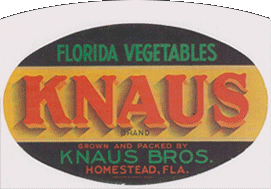 In 1924 brothers Jess and Harley Knaus moved from Missouri to Miami. They came for the construction work, helping to build Miami's first boom. When the hurricane of 1926 ended that, they returned to their farming roots and began raising vegetables on an 80-acre farm near what is today the Homestead Air Reserve Base.
By 1934 the farm was doing well enough that the brothers could build identical two-story houses a short distance from where Knaus Berry Farm is today. Jess's sons Russell and Ray, founders of Knaus Berry Farm, spent their childhood there.
In 1942 (with the Germans blowing up shipping off the Florida coast) the Knauses decided they were too close to the war front and moved back to Missouri.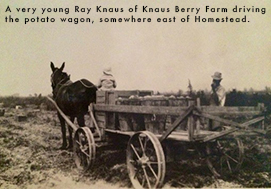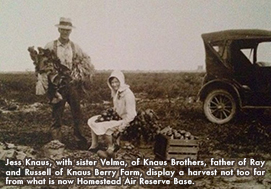 Around 1954 Russell decided to return to the family farmlands in Florida. He began raising strawberries, and did well enough that Ray joined him in 1956. They set up a small road side stand just a couple houses east of the current KBF location to sell their strawberries. Some of the strawberries were sold through a broker who commented to Barbara, Ray's wife, after tasting some of her cookies, that they were good enough to sell. The idea of a bakery was born.
Over the years, along with the strawberries, assorted baked goods, vegetables, and ice cream have become at part of KBF, also U-Pick strawberries and tomatoes, availability permitting.
KBF has been at its current location since 1959. Ray's daughters, Rachel and Susan with their husbands now oversee the day to day operation of KBF.